Jocelyn Caron
Senior Paralegale
B.Sc., LL.B., D.D.N.
Levy Salis LLP is very pleased to welcome, Jocelyn Caron as a Senior Paralegal.
He previously practiced as a Quebec notary, specializing in real estate, estate planning, estate settlement and corporate law, before moving on to pursue other opportunities. Jocelyn also worked as an in-house paralegal for a corporation specialized in the movie and television business. Mr. Caron joined Levy Salis in September of 2022 to contribute to the firm with his considerable experience and knowledge in the fields of estate planning, estate settlement, non-contentious proceedings and real estate.
Mr. Caron obtained a Bachelor degree in Economics (B.Sc.) from the University of Montreal in 2000, his Bachelor degree of Laws (LL.B.) from the University of Montreal in 2003 and obtained a post-graduate Diploma of Notarial Law (D.D.N.) from the same university in 2004.
The comments offered in this article are meant to be general in nature and are not intended to provide legal advice regarding any individual situation. Before taking any action involving your individual situation, you should seek legal advice to ensure it is appropriate for your circumstances.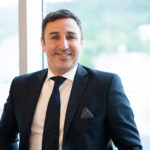 Shlomi Steve Levy is a Partner of Levy Salis LLP and is a member of the Quebec Bar, the Law Society of Ontario (L3), the Society of Trust and Estate Practitioners, and the Canadian Bar Association.