Levy Salis LLP is very pleased to share a special interview which Shlomi Steve Levy gave on the upcoming US tax reform for Jamie Golombek's column in the Financial Post. In this article, Shlomi Steve Levy provides his insights on how the recently announced US tax reform announced by the Biden Administration will impact Americans living in Canada.
To know more about this US tax reform and its potential impact on Americans living in Canada, read the article below or click here to read the article on the website of the Financial Post.
How proposed US tax changes on the rich compare to tax rates in Canada

Shlomi Steve Levy
Jamie Golombek
Financial Post
June 3rd, 2021
As part of the United States' budget proposals for fiscal year 2022, President Joe Biden last week formally introduced his tax plan that would raise taxes on wealthy Americans and large corporations. On the same day, the U.S. Treasury released its Green Book, a 114-page detailed explanation of the tax proposals contained within the budget.
On the personal tax side, there are a couple of changes of note: an increase to the top U.S. federal marginal tax rate and the elimination of the preferential tax rate on capital gains for the wealthiest income earners.
Let's take a brief look at the two proposals, how they compare to Canada's rules and what impact, if any, they might have on American citizens living in Canada, who, because of the U.S.'s unique citizenship-based taxation system, are required to file annual U.S. tax returns to report their worldwide income.
Increasing the top rate for high earners
Under current US rules, the top marginal tax rate is 37 per cent and this rate for 2021 applies to taxable income of more than US$628,300 for married individuals filing a joint return and US$523,600 for unmarried individuals.
Biden's proposal would increase the top marginal individual income tax rate to 39.6 per cent and lower the thresholds at which they would apply in 2022 to taxable income over US$509,300 for married individuals filing a joint return, and US$452,700 for unmarried individuals. The actual rate may, however, be higher for those in the top income bracket who earn investment income, because the Biden tax reform plan will preserve the net investment income tax (NIIT, but often called the Obamacare tax) of 3.8 per cent, which applies on top of ordinary income tax for Americans earning income of more than US$200,000. This could mean a potential top U.S. tax rate on ordinary income of 43.4 per cent, instead of 39.6 per cent.
And that's just the federal tax. The top combined federal/state rate this year for Americans residing in the U.S. can be as low as 37 per cent (for the eight states — Florida, Nevada and Texas among them — without state personal income tax) to as high as 50.3 per cent for Californians with income topping US$1 million — and that's ignoring the additional 3.8-per-cent NIIT on any investment income.
For 2022, if the proposed rate of 39.6 per cent is added to the top California state tax rate, the combined rate would be 52.9 per cent, which approaches the top 2021 marginal tax rates in provinces such as Ontario, Quebec, British Columbia, New Brunswick and Nova Scotia, where the top rate exceeds 53 per cent. (Newfoundland and Labrador is set to become the highest-taxed province in 2022, since its budget released earlier this week includes a provincial tax hike of 2.5 percentage points for income over $1 million, bringing its top rate to 54.8 per cent for next year.)
Of course, Canada's top tax rates kick in at much lower threshold — around $220,000 (depending on the province) or the equivalent of US$183,000 using today's exchange rates — a far cry from the US$523,600 threshold it takes for a single individual to hit the top federal bracket in the U.S. in 2021.
Shlomi Steve Levy, co-founder of Levy Salis LLP and whose legal practice is dedicated to U.S. and Canadian tax and estate planning, isn't overly concerned about this particular measure as it relates to U.S. expats. "This tax increase does not appear to be dramatic for high-net-worth Americans living in Canada as they are generally subject to a Canadian income tax rate that exceeds their U.S. tax rate, and, in many cases, they can apply their Canadian tax liability as a foreign tax credit against their US tax liability," he said.
Of more concern to some Americans living in Canada is the proposed hike in the U.S. capital gains tax, which appears to be retroactive, and could have a particularly harsh impact on business owners selling their business.
Capital gains tax
Unlike the Canadian tax system, the U.S. distinguishes between short-term and long-term capital gains. Short-term gains (for assets held for less than one year) are taxed at ordinary income rates, while most realized long-term capital gains, as well as qualified dividends, are taxed at graduated rates, with 20 per cent generally being the highest rate (23.8 per cent after including the NIIT).
According to the Treasury, preferential tax rates on long-term capital gains and qualified dividends "disproportionately benefit high-income taxpayers and provide many high-income taxpayers with a lower tax rate than many low- and middle-income taxpayers."
To this end, the Biden proposal would tax long-term capital gains and qualified dividends of taxpayers with income of more than US$1 million at ordinary income tax rates. For 2021, this means a top rate of 37 per cent (or 40.8 per cent once the NIIT is added.) For 2022, it would jump to 39.6 per cent (43.4 per cent with the NIIT).
"If this measure were to be adopted, the top U.S. capital gains tax rate would considerably exceed the top Canadian tax rate on capital gains (close to 27%)," Levy said.
The comments offered in this article are meant to be general in nature and are not intended to provide legal advice regarding any individual situation. Before taking any action involving your individual situation, you should seek legal advice to ensure it is appropriate for your circumstances.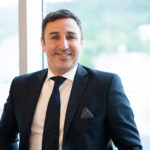 Shlomi Steve Levy is a Partner of Levy Salis LLP and is a member of the Quebec Bar, the Law Society of Ontario (L3), the Society of Trust and Estate Practitioners, and the Canadian Bar Association.